Homemade Christmas Ornaments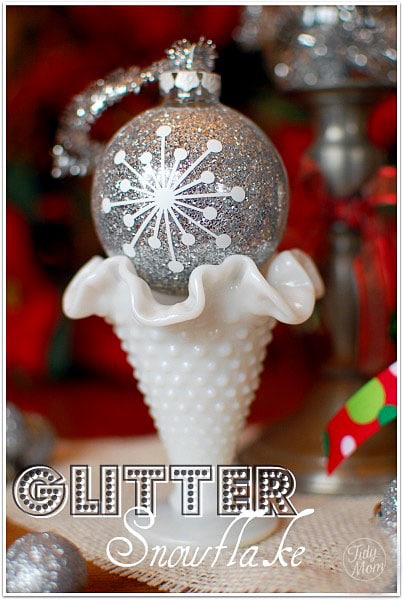 How to make a glitter snowflake ornament
I thought these looked so pretty! Glitter Snowflake!
Supplies: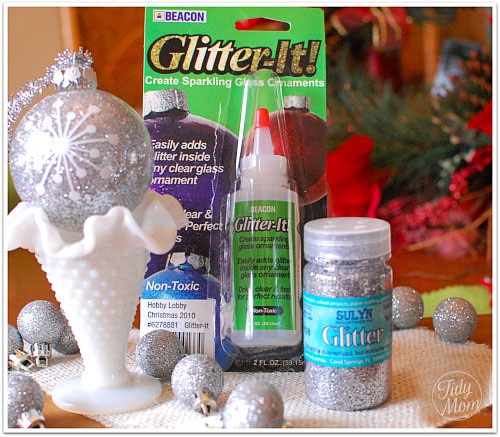 1 clear glass ball ornament
Beacon Glitter it (from Hobby Lobby)
Silver Glitter
vinyl snowflake
Instructions:
Per instructions on the bottle of GLITTER IT -remove hanger from ornament and add one tablespoon of white vinegar to one cup of warm water and pour a small amount into the ornament. Swirl around to thoroughly clean glass. Empty ornament and rinse well with warm water. Let dry completely. (do this step a day a head or use a hair dryer to speed up drying)
Pour a small amount of GLITTER IT into ornament. Swirl around to coat the entire inner surface. Add more if needed.
Immediately add about 1 teaspoon of fine glitter to inside of ornament . ( you can pour some glitter onto a piece of paper with a fold and use it to guide/pour the glitter into the ornament) then rotate and shake ornament until the inside of the ornament is completely covered with glitter. If necessary, add additional GLITTER-IT and glitter until all areas are covered.
Turn ornament upside down and shake away any excess glitter.
Add vinyl snowflake to outside of ornament.
Replace hanger, (*note – you can spray paint the hanger with white spray paint to give some contrast.)
Go hang on the tree and enjoy!!
I saw this tutorial on a blog and though it was so cute! I love tutorials! Anyway, I am going to try it. I also found this pumpkin white chocolate drink and thought it looked so yummy I had to share. I am going to try this also!!
Summary: Just like pumpkin pie in a mug!
Ingredients
1.5 cups whole milk
1/2 cup canned pumpkin puree
1/2 teaspoon pumpkin pie spice
pinch of ground cloves
1/2 teaspoon vanilla
pinch sea salt
2 ounces white chocolate (roughly chopped)
Instructions
In a small sauce pan over medium heat, combine milk, pumpkin and spices. Cook string constantly until just simmering.
Remove from heat and add chocolate ( reserve some for garnish)
Just before serving, top each mug with a generous mound of whipped cream, a few shavings of white chocolate, and a sprinkle of pumpkin pie spice or cinnamon. Serve immediately.
Enjoy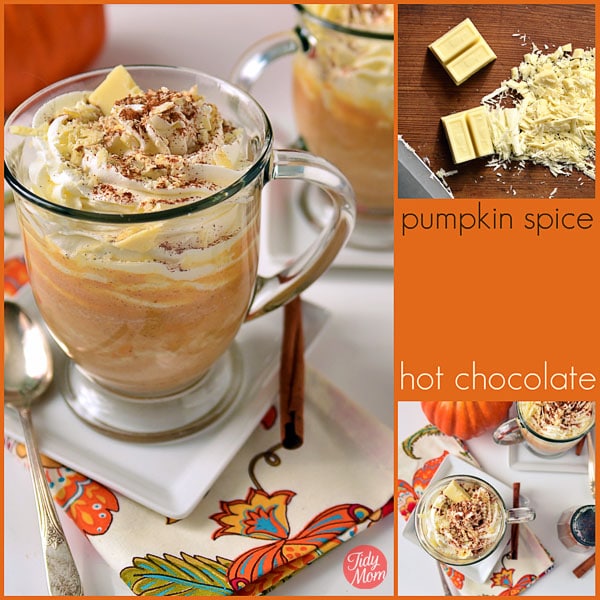 Tell me that doesn't look absolutely delicious! Hope you have a wonderful evening (with or without this scrumptious looking treat!)
~ Peyton~